What if you could plan for 100s, 1000s of people to all share your message at the same time?

Now, you can. With Thunderclap.
Thunderclap is a tool that lets you and others share the same message together, spreading an idea or call to action across Facebook and Twitter at the same time. With a click of a button, Thunderclap makes it easier for your communities to participate in your cause's online advocacy efforts.
The concept of the Thunderclap is similiar to the "tweet bomb" tactic that was recently used for the #hungertohope World Food Day social fundraising campaign. Currently, there is no charge to use Thunderclap. However, if you create your own clap, you do have to go through a painless approval process as a way to cut down on message spam.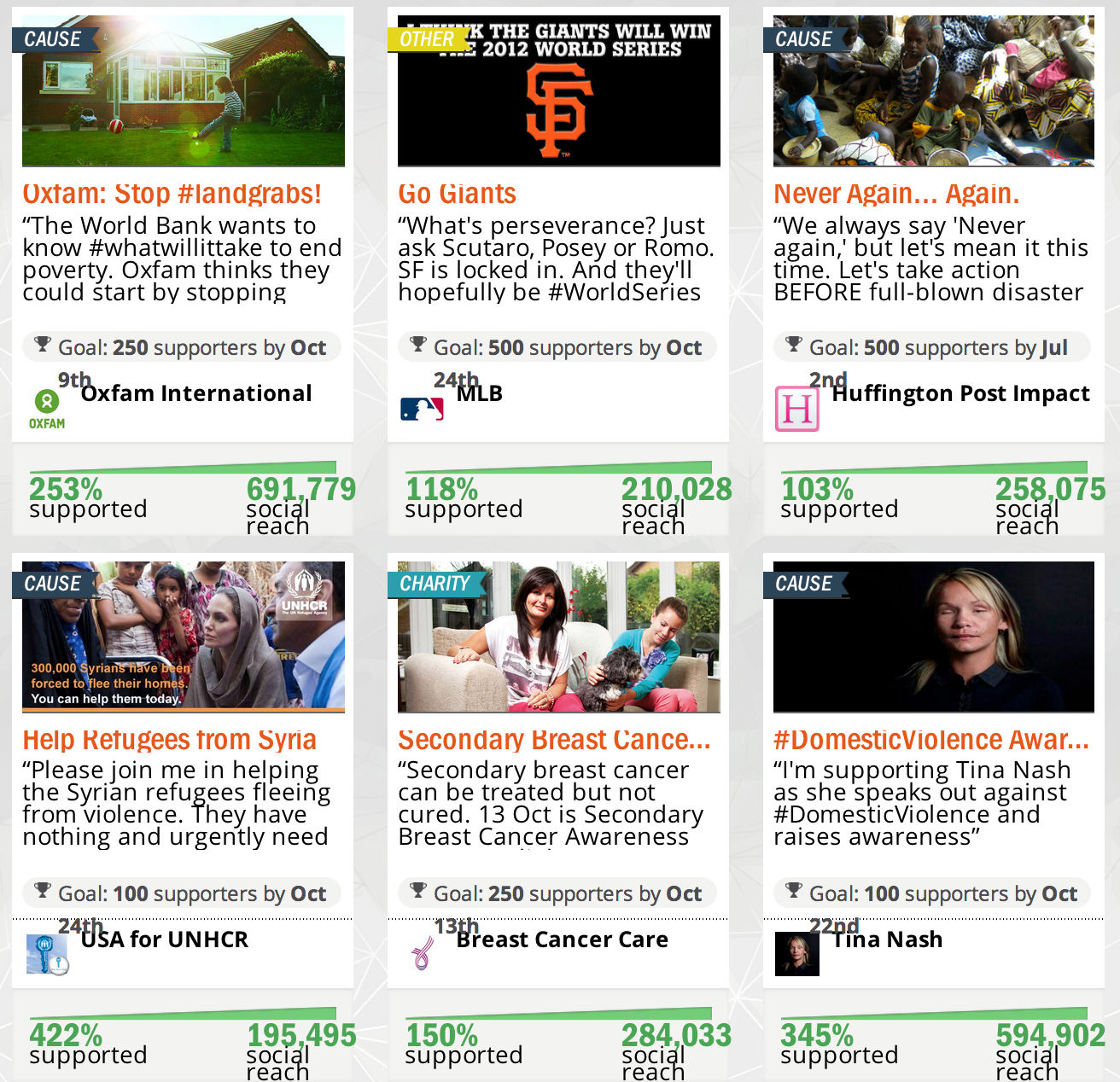 Bringing the Hammer
Thunderclap has already been used by a number of causes and is being called upon for the upcoming #GivingTuesday campaign, an effort encouraging people to give back the Tuesday after Black Friday and Cyber Monday. #GivingTuesday organizers are looking for 500 fellow clappers to help jump start the social campaign. Right now, they currently have 61 including myself. Will you consider joining?
Stay Integrated
Already, too many people and organizations treat social media as a broadcast mechanism rather than putting emphasis on content, people and relationships. Don't be one of them. Instead, use your Thunderclap as an integrated part of your campaign. Include a call to action in your message along with a link. Optimize your landing pages. Measure your success. Go beyond one and done.