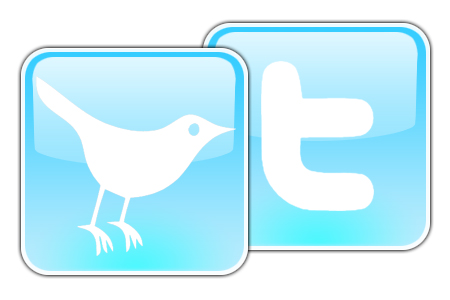 With Dr. Mark Drapeau's ReadWriteWeb Goverati article yesterday, it seems that the beast is awakening and out of this slumber is arising more Twitter accounts, and thus more friends to meet and conversations to maintain.
As a new Twitter member, one may be wondering a series of questions that I hope this post offers a "quick guide" to successful Twitter use and community, with the key ingredient reiterated at the end.
"What is Twitter?"
Twitter is a micro-blogging social media tool that asks the question, "What are you doing?" Individuals, who have logged in and registered for the free service, answer the question within 140 characters or within multiple updates and then 'update' their status. Twitter works by individuals agreeing to 'follow' a certain Twitter account. Once following this account, the person then gets the account's updates. It is a great medium that lends itself to both one-to-one communications, as well as one-to-many communications. In the past six months, Twitter has gone from 600k accounts, to 2.9 million accounts.
"How can I/We use Twitter?"
The list below outlines 13 different functions that both individuals and organizations can use Twitter's platform to accomplish:
1.    Inquiry Response
2.    Reputation Management
3.    Promotion
4.    Event Planning
5.    Brand Equity
6.    Marketing
7.    Fundraising
8.    Reminders
9.    Emergency and Disaster Response
10.    Provide information, news and tips
11.    Research
12.    Conversation Tracking through Hashtags (i.e. #WAD08, #healthcomm)
13.    Social Networking
"Now what?"
Find YOUR Voice. We all have different perspectives and a variety of experiences, and as I @cdorobek reiterate, we make each other better. Whether your Twitter handle is your real name or a nickname, it doesn't matter, what matters…is getting started and getting involved.
Add Value. Twitter's capabilities are great. But for them to stick and for you to get the most out of it, you must find value not just in the technology, but in the conversations and those you connect with. Thus, respond, connect and engage.
Create Meaning. This one stretches beyond Twitter, but into social media strategy in general. So, you create a blog, a wiki, a thingy-maggig, people aren't going to use it unless it adds meaning to their lives.
"How do I connect?"
For Government folks, check out GovTwit. And, have you signed up for Government 2.0 Camp yet? Are registered on Govloop?
For Health folks, check out this top 100 health Twitter-ers list. (Also, be sure to check out next week's DC Social Media Club event about Health 2.0 or there's DC HealthCamp in late February, the Health 2.0 Conference).
For others, check out Twitter packs, Twitter Search and the JustTweetIt directory.
"Where can I learn more?"
In sum, just add meaning. This may seem easier said than done, so I want to help. What are your other Twitter questions? I can already think of a few (tools, metrics, etc.) Feel free to comment, and I will offer more in the comments. Finally, I too am on Twitter: @socialbttrfly. Feel free to follow, and I look forward to creating meaning together.