Expert versus Asset: Which One are You?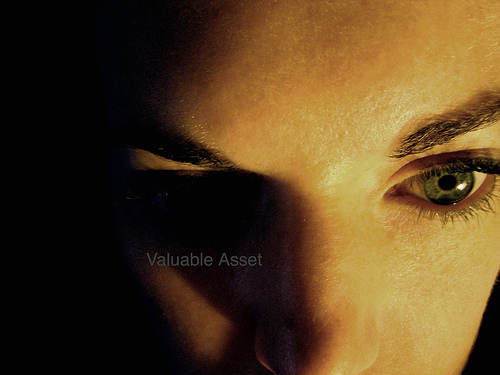 I'm going to warn you. Some people are going to view this article as radical. In recent weeks, there's been lots of articles and conversations that denounce the expert, calling them carpetbaggers or government gadget gurus or what have you.
In my humble opinion, those that are experts are only referred to as "experts" by other people. This is one reason why they are experts….because they denounce their own "expert-ism."
These are the people we love. The people that are life-long learners, not in a cliché way, but by role-modeling through action. They aren't afraid to try new ideas or to spend extra time stretching an already vetoed idea. They experiment.  They are not in a leather chair with shiny Italian shoes, but they are in the jungle of the marketplace navigating knowledge, ideas and society for applications of thought. True experts, also fail at times. But they learn from it, tweak it and make it better.
Last week on Twitter, I had a thought and shared it: "Don't be an expert. Instead, become an industry-valued asset. The difference? One works for himself and his own knowledge base, the other, wants to be valuable and enjoys collaborative efforts.
Now I don't know about you, but I would much rather work with someone who wants to be valuable. These are the people that do any task just because it needs to get done, even if it's not in their official job description. These are the people:
that will admit when they don't know something. But come to your office the next day sharing what they learned from doing some extra research the night before.
that know that everyone can teach them something, from the doorman to the man with his name on the door.
that first listen and observe in the meeting, rather than interrupt and share their ideas first.
that ignore their job description and take initiative whether its making copies, to binding the reports to adding in two-cents on a proposal, to in effect, get the job done.
that puts themselves second and the client, task, job, person first. They avoid inter-office politics/chatter to make sure that the client doesn't suffer.
that recognize that they don't deserve anything, but they earn everything.
People who want to be valuable don't wait for people to come to them; instead, they roll up their sleeves and say, I'm ready. What do we need? In fact, my family has the saying that if you even have to ask: How can I help? Then you aren't helping, because helping=doing. Perhaps once we separate those who want to be experts and those who want to be assets, the value of that employee and the work given will shine.
Not to be on a soapbox (okay, maybe a ramp), but perhaps you are an expert. But are you sensitive to how your colleagues and those in your industry react to the word "expert." Perhaps, we need a new word for you, or perhaps you can angle yourself to be an "industry valued-asset." Call it a game of the tongue, but words have meaning, as does action. What are your words saying and your actions doing?
In your eyes, what are some ways you differentiate between an expert and an industry-valued asset? What are other ways people can make themselves "valuable" in your eyes?
photo credit: jeannie86