Vote for the New SocialButterfly
Do you have 3 seconds? Please vote.
Truth is: This year, I debated whether or not to keep blogging. <gasp!> Blogging, to many, had become a business. Bloggers churned out posts to meet quotas and game search engines to increase rankings, chase money or achieve fame. That's not me.
To me, blogging is about learning. It's a way to learn about how to use all our tools to do good–with all the other kids in the sandbox. So I've decided to power on–but not without a few changes…
Live. Learn. Fly.
Given its been three years since SocialButterfly had a facelift, her time is due. Using the responsive Portfolio WordPress theme as a base, the amazing team at ArrowRoot Media (hat tip to founder Jaki Levy and designer Brielle Maxwell) has been working on a design refresh for SocialButterfly.
Inspired by the concept of a "portfolio career," the theme seemed a perfect match given my new role at RTI International and as I enter my second year teaching at American University and continue to help grow the Rampy MS Research Foundation. Refresh goals include making the site faster and compatible across mobile devices while also giving it a more customized design.
The Designs
Option A: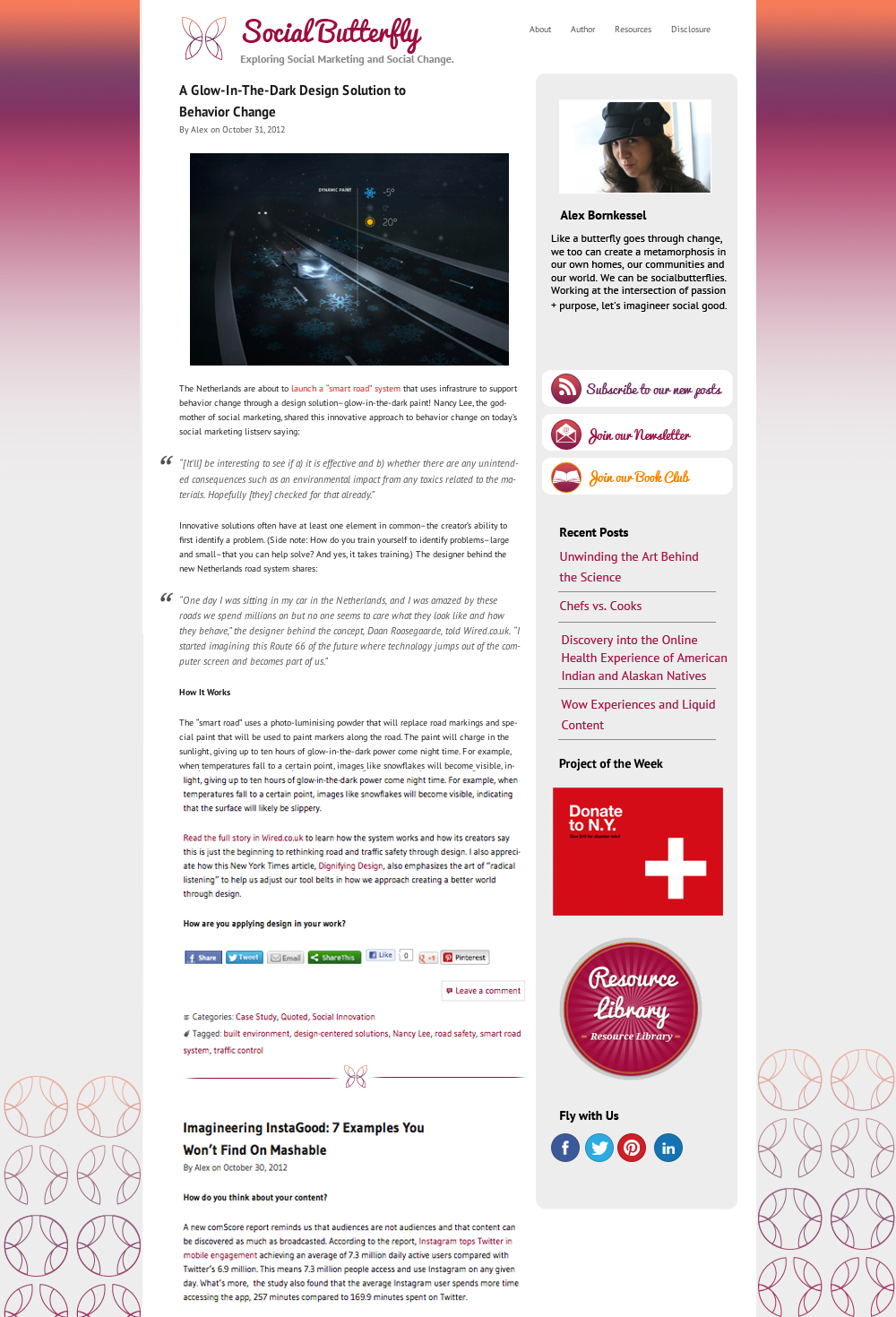 Option B: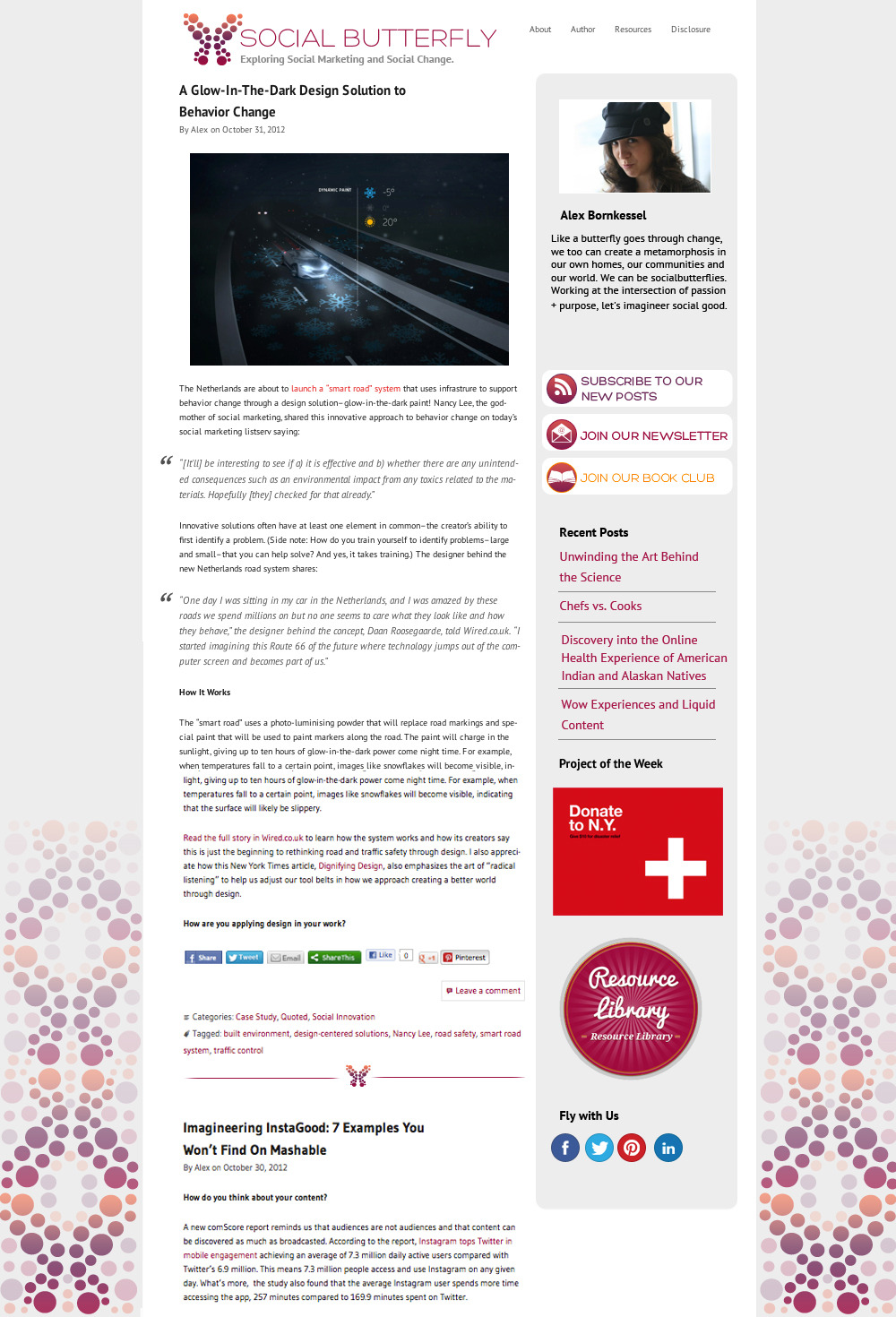 A Word of Thanks
2012 has been quite a year of discovery for me–especially in examining the role of leadership in my life and what it means to truly be, act and serve as a leader. I'll spare you the diatribe and instead offer you encouragement:
No matter the dark forces working to bring you down, hold you back or separate you from your true self, hold on to your values, dreams, integrity, curiosity and love for learning, people and this world. We need you and the people you'll help inspire.
Thank you readers and friends who have stood by SocialButterfly, even when I haven't been actively writing or responsive. May we continue to live, learn, and fly–together.