Telling the Story of Change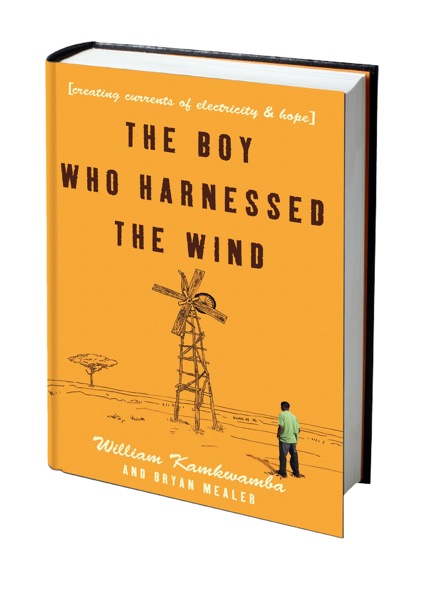 May's #read4change topic is "Stories of Change," looking at the concept and use of storytelling in creating change. Teaching us is young William Kamkwamba, The Boy Who Harnessed the Wind.
On SB, we recently talked about the cost of dreams, and Kamkwamba is a true testament on not giving up on his dream despite his challenges. On May 26 at 8pm EST the @read4change Book Club is meeting via Twitter to discuss Kamkwamba's true story as told in the book The Boy Who Harnessed the Wind. If you are feeling overwhelmed about how one person can make a difference, then this book is for you.
If you are interested in:
The effect and influence of storytelling,
Examples of strong storytelling from different organizations,
Messaging and its relationship with storytelling,
The role of innovation in creating change,
The application of innovation versus invention,
…and much more, then we invite you to join us.
Ways to Get Involved
FOLLOW us @read4change on Twitter.
DISCUSS the book by joining us on Twitter the last Wednesday of the month, May 26 at 8pm EST using the #read4change hashtag.
VOTE on the book we should read in June. The topic is economics.
UPDATE: Stacey Monk of Epic Change will be our special guest for May's #read4change chat. Stacey and EpicChange do an amazing job at using storytelling to share the mission of their Tanzanian partner, Mama Lucy. Most recently, Epic Change launched to ToMamaWithLove.org, using the Web to connect your story with Mama Lucy's.