How-To Go From Good to Great
Caveat: I am an outsider looking in, and like the title says–I think this initiative is a good thing. It just could have been great. Let me explain.
Project: Variety's Power of Women Awards Recognition in Collaboration with the Lifetime Network
Good: Gathering together some of Hollywood's greatest women, recognizing their contributions to some powerful nonprofits (Save Darfur and ServiceNation amongst them) and engaging the interest and attention of numerous influentials.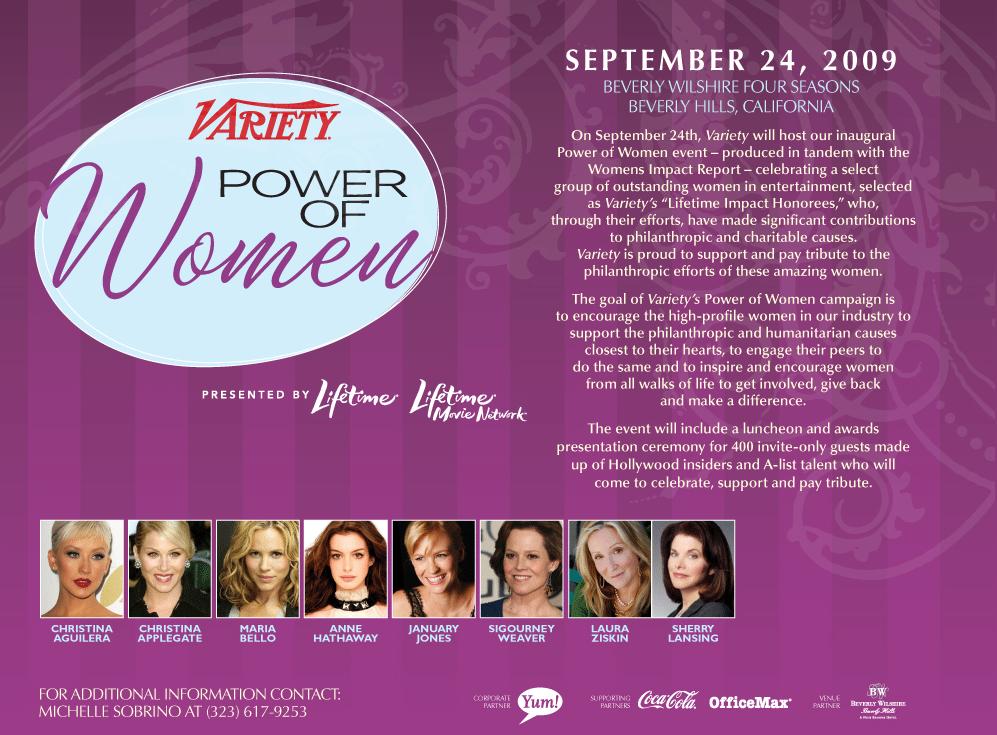 How it could have been GREAT: Involving the rest of us. Lifetime in and of itself has a huge audience base, and many of these watchers–I would presume–are also powerful women doing amazing things. What would have been great, would have been a contest of sorts that asked ordinary women to submit the story of everyday women who are working to better and change the world. The winner? Well, she gets to wine and dine with the A-listers at the described event above and gets to be recognized right alongside Anne Hathaway and company. How great would that have been?
Apply this to your own work. Many of you are doing awesome, notable, and persistent work. Good work. Just remember to pause and ask yourself–how can we make this GREAT? If Variety and Lifetime might have made the event bigger, just think of the blog posts, the camaraderie, the buzz, the views, the downloads–but most importantly, the community growth and involvement that could have resulted. It's good, but it could have been great.