Crossing the Double Divide, Two Million Dollar Questions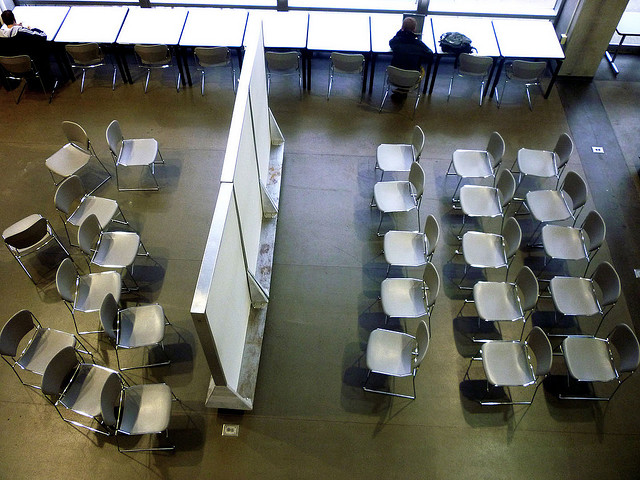 Earlier this month, Susannah Fox discussed a health Information divide based on a recent report. This divide was also confirmed in a recent literature review on the effectiveness of social media in public health–cited as a double divide:
"A common concern raised in the published literature (38, 66, 67, 68, 69, 70) relates to the populations with limited online access, poor literacy skills, and disabilities that impair access to social media platforms: "…health scientists exploring the issue of the digital divide have found evidence of a double divide. Specifically, those without internet access (a large portion of whom may be without adequate health care access) are prevented from gaining health information available on the Internet" (38).
Though this double divide exists, it does not mean that we should disregard the Internet and social media as a tool in our health communications and social marketing work. There are bright spots of the Internet and social media's impact in public health and in impacting the health of vulnerable populations. As, the literature review goes on to share that some researchers suggest that social media platforms can actually "augment poor health literacy of basic literacy skills" and "that digital penetration into marginalized groups actually improves access to some specific demographics."  And this is where the importance of the National Broadband Plan comes into play.
Why? Because of the National Broadband plan not only outlines how to increase access to the Internet across the United States. But, it also includes key recommendations for increasing digital literacy. One of the recommendations that caught my attention most was the call to create a Digital Literacy Corps with the objective of mobilizing thousands of Americans across the United States to improve digital literacy. Compound that with last year's release of the National Action Plan to Improve Health Literacy and the objectives set out in Healthy People 2020, and we're on our way to crossing this double divide.
But what do we do until then?
The literature review offers the following recommendations on using social media to improve effectiveness for public health:
Establish clear objectives.
Know your target audiences.
Design campaigns for longevity and/or have exit strategies and clear archiving processes.
Determine resource needs.
Determine agency content-clearance processes and/or prepare pre-approved messaging scripts.
Listen to online health discourse.
Encourage or sponsor research.
Encourage coordination.
These are great recommendations, and number 7 is especially important. But value is gained from having a critical eye. So when data like this from Pew's Health Topics report is shared, how can we be sure to reach the people who need our attention:
…fewer than half of adults in the following groups in the U.S. look online for health information:

African Americans
Latinos
Adults living with a disability
Adults age 65 and older
Adults with a high school education or less
As I write and work to use social technologies for social good, I know their potential and understand the benefits they can offer. So I don't necessarily need "convincing." Instead, I'm on the lookout for case studies–from the local level and up.
A Case in Point

For example, in St. Louis, the St. Louis County Library and the physicians of Saint Louis University have teamed up on a series of free community health literacy programs, referred to as "60-Minute Health Check-Ups." The check-ups are" designed to provide information and resources to help attendees learn more about health-related issues. Each program features health information presented by a SLUCare professional, followed by health literacy tips from a St. Louis County Library reference librarian and free health screenings."
This might not seem wildly innovative–but it's a strong example of the place "P" in social marketing. And, when you add these stats from the 2010 U.S. IMPACT Public Library study into the mix (borrowed from a comment made by Luke Rosenburger on Susannah's Health Information Divide post)–you can see the opportunity increased digital literacy could provide for better health:
Research has shown that libraries are a very important nexus for this kind of connection. The "US IMPACT" study, released April 2010 by the University of Washington Information School and underwritten by the federal Institute of Museum and Library Services and the Bill & Melinda Gates Foundation, reveals that nearly one in three Americans age 14 or older — 32% or roughly 77 million people — used a library computer or wireless network to access the Internet in the previous year. Among people living in households whose income was less than 200% of federal poverty guidelines ($44,000 a year for a family of four), 44% used library computers and Internet access.

Thirty-seven percent of library computer users, an estimated 28 million people, focused on health and wellness issues, including learning about medical conditions, finding health care providers, and assessing health insurance options. In one particular group — seniors (65 and older) living in poverty — a full 54% used library computers for health or wellness needs.

The study also suggests that library computer use leads to positive action on health and wellness: roughly half of the people who used a public library computer to find doctors or health care providers reported that they made follow-up appointments. Among those who reported researching diet and nutrition issues online at the library, 83% decided to change their diet; among visitors who searched for exercise and fitness information, 84% decided to change their exercise habits. The benefits also reach beyond just the individuals who come into the library: nearly two-thirds of library computer users (63%) logged on to help others; 56% reported helping friends or family with health matters specifically.
So are libraries the answer? From the information provided and from knowing some smart and savvy librarians, I'd say yes! But, I feel like they are just part of the answer.
The Million Dollar Questions
One:  What are people doing to cross this double divide and what results are they seeing? Show us the case studies and share the lessons learned!
Two:  In what ways can we reach people on the side of the divide without health information and without digital literacy skills–and bridge the gap in terms of health disparities and health information, services and products? (And before you answer "MySpace" or "mobile" –show me the evidence. As, I feel more and more strongly, to cross the divide, we need a markets-based approach to health that addresses changes regarding the social determinants of health. No?)
BONUS: CDC's January 2011 Health Disparities and Inequalities Report (CHDIR) — The information in this report is astounding and eye-opening.
flickr credit: kcryder