The Pollyanna Principles for Social Change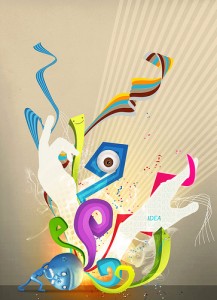 Have you ever been frustrated about the impact of your efforts? I have–even when we've been successful, if not especially then.
For example, you may reach the number of donors you set out to reach, but still feel disconnected. You could have a bigger list of e-newsletter subscribers, but still question if what you're doing is achieving the change you want. You can change the life of one person and wonder how you can change the life of another.
This is why I turned to social marketing. Social marketing is something you address, plan and implement at the strategic level. If you are considering how social marketing applies during materials development or media placement, you've missed the boat and instead are floating on driftwood. We need to think bigger and longer.
This weekend, I found someone online who I feel understands where I'm coming from: Hildy Gottlieb. After about five years of consulting, Hildy and her partner felt frustrated. They saw themselves doing great work and achieving the mission set before them, but then noticing their work wasn't aiming for extraordinary community change.  She explains best in the video below (minutes 4-6 is where it hit home with me, as I feel social marketing can help create the change she describes).
If you are working on community-based change or social change in general, Hildy outlines six Pollyanna Principles to guide your efforts:
The Ends

We accomplish what we hold ourselves accountable for.
Each and every one of us is creating the future, every day, whether we do so consciously or not.

The Means

Everyone and everything is interconnected interdependent, whether we acknowledge that or not.
"Being the change we want to see" means walking the talk of our values.
Strengths build upon our strengths, not our weaknesses.
Individuals will go where systems lead them.
I like these principles because they aren't media focused–they are value focused. What about you–can you relate to the frustration Hildy or I describe?
Bonus: If community-based change interests you, I recommend looking up the name Doug McKenzie-Mohr.
flickr photo credit: khoraxis