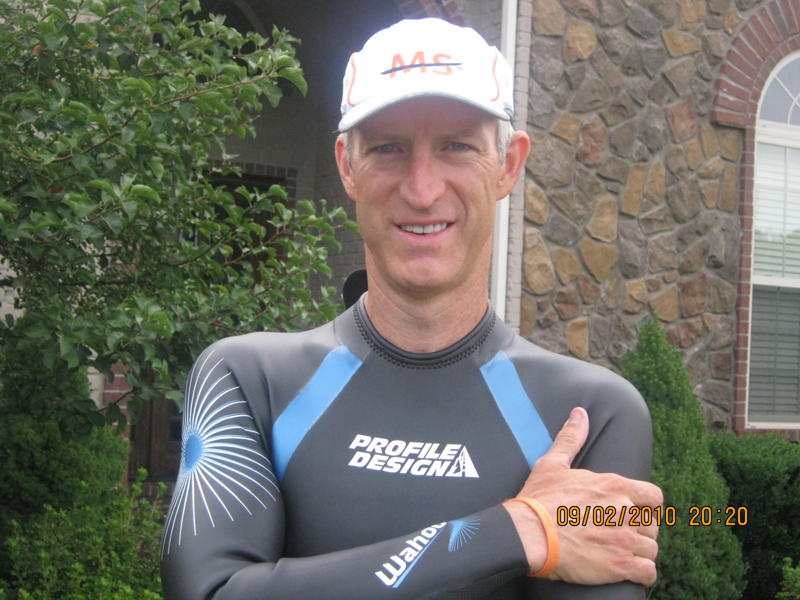 My dad, Scott Rampy, is a free agent advocate, activist, and fundraiser working to end multiple sclerosis. He's also humble. So he doesn't say it in his post, but in one year, with two events, no budget, and a handful of volunteers, my dad spearheaded the effort to raise over $250k for the National MS Society–and that was just in his spare time. Below, read about his latest effort in working to crush MS and where he finds his inspiration. Reading the post and typing this intro, I have tears in my eyes. Our family's fight is real. It's personal. And it's persistent.
By Scott Rampy:  The word "social change" for me is intimidating.  It implies that there has to be an attempt to resolve a social injustice, shortcoming or reversal of public opinion.  For me, social change can be as simple as the inspiration that sits across from you at the dinner table.  In my case that is Jo Rampy, my wife of 26 years.  From a pure grass roots perspective, social change can be motivated by inspiration to inform others in an effort to spark a movement in a small way to solve a larger problem.
This is the case with the National MS Society.  Multiple Sclerosis (aka many scars) affects nearly 400,000 people in the country and selfishly I'm focused on the one person, Jo, who deals with it everyday.  She has been diagnosed with this disease for the past 7 years.  MS attacks the myelin that surrounds our nerve endings in the brain that control our central nervous system.  The damaged myelin forms areas of "sclerosis scars" that over time, affects ones ability to talk, see, feel, walk and concentrate.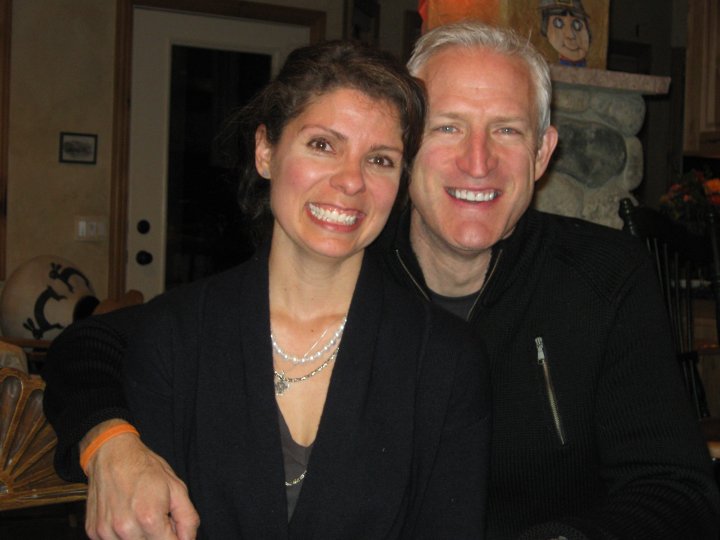 Jo has been an athlete since the first day I met her, as she was running stadium stairs when I first noticed her.  Since the diagnosis, she has maintained an active lifestyle just trading her running shoes to walking shoes.  Jo walks 30-35 miles a week and regularly engages in health education to learn how to manage and live with MS.  As a result of her commitment, I've taken the challenge to SWIM, BIKE and RUN so that someday people with MS can again.
For the past several months, I have been training for my first half iron-man in Branson, MO Sept. 19. This race is not only a tribute to the endurance and strength I observe in Jo everyday but a tribute to people that deal with MS on a daily basis… so I SWIM, I BIKE and I RUN so that they can again.
There is no cure for MS, but my goal is raise money so the research can continue to find a cure in our lifetime.  My call to action is to have you join our cause and if motivated, donate $70–a dollar for each of the 70.2 miles traveled in my race.  A half iron-man consists of a 1.2-mile swim, a 56-mile bike ride and a 13.1-mile run.  At the writing of this post, we have raised $2,100 and have 106 members supporting the cause.
Please join, invite or donate and support a cause that will make a difference for someone dealing with MS.