Some Golden Nuggets of Social Change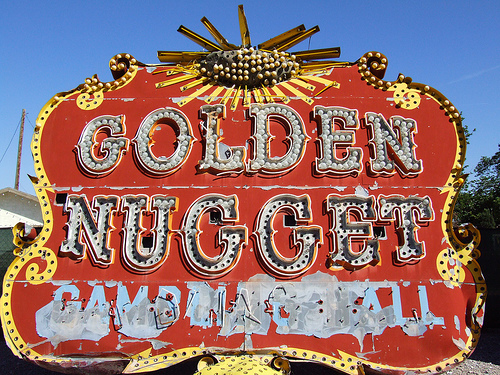 In between turkey and tweeting, I caught up on some of my online do-gooders, as well as explored and discovered new (and highly valuable) minds who are doing good. Thus, this post is filled with some true golden nuggets of social change. Enjoy!
People Doing It Right (hat tip to Chris Brogan)
Health Populi. Written by Jane Sarasohn-Kahn, I find just about every single post of hers helpful, thought-provoking and insightful. Lately, it's become a blog staple–the kind that you can't wait to read when you see there's a new post in your RSS reader.
Prevention in Action. With its focus on prevention and research–how can you not be a fan of this organization's news content? They are writing about topics not everyone writes about, pulling evidence, timely events and research together in a way that gets the mind ticking.
501derful.org. We all already know he's doing it right seeing as David Neff won AMA's Non-Profit Marketer of the Year award. But with Neff's recent announcement that has left the American Cancer Society to pursue his next big adventure, I've been staying tuned to his blog ever more closely as I admire his leadership and courage to follow his passion of Lights. Camera. Help.
What about you? What golden nuggets did you discover over the holiday?
flickr photo credit: Curtis Gregory Perry