Reading Up On Social Determinants of Health
October may be Breast Cancer Awareness Month, but a number of articles came out last week focusing on social determinants of health. The phrase "social determinants of health" refers to health where we live, learn, work, play (and pray). In short, Health with a capital H.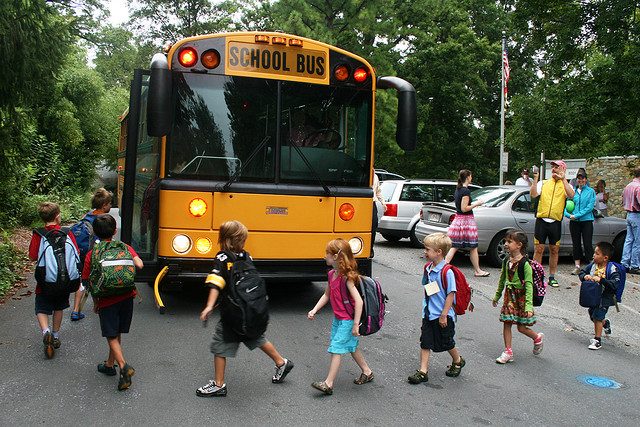 Last week, the U.S. Department of Health and Human Services (HHS) shared its review of Healthy People 2010. The report shared that as a Nation, we had met or were moving toward meeting, 71% of the disease prevention and health promotion objectives we set in 2000.
Despite this, the data also underscored the need for improvement in a number of critical areas, including health disparities and obesity rates. These two issues, as well as other key indicators of health, are top priorities of Healthy People 2020 (disclaimer: client).
"…Addressing health disparities continues to be our greatest challenge," said Dr. Edward Sondik, Ph.D., director of the National Center for Health Statistics (NCHS). "…All Americans should be concerned that disparities among people from socially, economically or environmentally disadvantaged backgrounds have generally remained unchanged."
*****
The October issue of the World Health Organization's (WHO) Bulletin is packed full of information on social determinants of health–including examples of work in progress and insights gained from around the world.
"Yes, there is a greater than 40-year spread in life expectancy among countries and dramatic social gradients in health within countries," said Michael Marmot of University College London in his editorial. "But the evidence suggests that we can make great progress towards closing the health gap by improving, as the [World Health Organization's Commission on Social Determinants of Health] put it, the conditions in which people are born, grow, live, work and age."
The bulletin includes another editorial that highlights potential solutions to improving the social determinants of health, as well as a number of research articles and relevant news.
*****
What are the Occupy Wall Street protests all about? Author Geoff Livingston describes its as a "groundswell of economic injustice." Playing a role behind the scenes in economic and social injustice are social determinants of health and health disparities. Perhaps it's time to bring them to the forefront.
The October issue of Health Affairs presents an agenda on fighting disparities. In it, Dr. Howard Koh, Assistant Secretary for HHS, discusses a key part of this agenda, HHS' National Action Plan to Reduce Racial and Ethnic Health Disparities. Analysis and commentary on how health reform may impact health disparities is also provided. What might be most surprising is that one research study included in the issue, shares that only 59% of Americans are even aware that health disparities exist!
*****
Meanwhile, our friends in Canada may be one step ahead. According to a recent study and as reported in BET, "blacks are equally healthy as their white counterparts." BET went on to say:
"Thomas A. LaVeist, a co-author of the study and director of the Hopkins Center for Health Disparities Solutions in Baltimore says that he believes America's history of treating Blacks as second-class citizens plays a large role in the Black-white health disparity that exists in the U.S."
As a heads up, LaVeist also cautions taking the results at their surface as the the results could have significant limitations because the survey included just 729 Blacks, compared with more than 280,000 whites reported BET.
*****
LaVeist also published another study about how place–and not necessarily race–contributes to  health disparities. The study, based on a neighborhood in Baltimore composed equally of whites and blacks, found that within the integrated community, health disparities all but disappear. This suggests that as a Nation, we've been looking for answers on how to improve health the wrong way. Instead, we should be looking at what's going on in certain communities that what's going on within certain populations. As quoted in the Atlantic:
"Solutions to health disparities are likely to be found in broader societal policy and policy that is not necessarily what we would think of as health policy," LaVeist says. "It's housing policy, zoning policy, it's policy that shapes the characteristics of communities."
*****
flickr credit: woodleywonderworks