Quote of the Week: The Cost of Dreams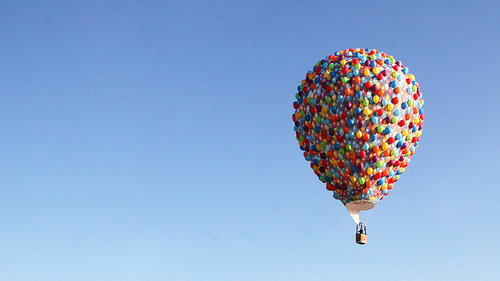 They say the best things in life are free. They also say that everyone has their price. Up in the Air, a movie starring George Clooney, puts these two sayings on the line.
The storyline is based on Clooney's character, Ryan Bingham, a corporate downsizing expert who fires people for a living. This quote is taken from the movie during one of the time's Clooney's character is firing someone:
This is a wake-up call…Your resume says you minored in French Culinary Arts. Most students work the frier at KFC. You busted tables at IL Picatorre to support yourself. Then you got out of college and started working here. How much did they pay you to give up on your dreams? At what point, were you going to stop and go back to what made you happy?

In response, the man being fired answers: $27,000. During the interaction, you learn that the man has worked for the same company his whole life and now makes $90,000 but that all those years, there was never one happy day on the job. For one blogger, he recounts the day he was offered $9,000/year to work full-time at Kay Bee Toys as the same day he gave up on his dreams. This breaks down to $4.25 an hour. What's your price?
In January, Taylor Marsh of the Huffington Post wrote that this movie was the best of 2009–saying that it represents a walk through today's America and captures our current economic moment. I know times are tough–back home, many of our neighbors are looking for jobs. These are smart, talented people who are good at what they do–from lawyers to accountants–the full spectrum. The impact is real.
Dreams Survive
I have to hold on to the idea that dreams are not dead.  This isn't being idealistic–it's being hopeful. To see what I mean, watch the clip below from the Lemonade Movement. It's based on one of those other sayings–turning lemons into lemonade. See how 16 people answered their "wake up call:"
No matter your situation, believe in yourself and your dreams. It's easier said than done–there's worries of health insurance, the pressure to provide, there's reality–so find support, write down your thoughts, reflect and do. Your dreams are waiting for you.
flickr credit: THQInsider