Passion Meets Purpose – Let's #Rock2012
How are you applying purpose to your passion? Between blogging with Razoo and working at IQ Solutions on fun projects such as launching Healthy People 2020 and our Nation's Leading Health Indicators, it's been awhile.  There are two announcements I want to share:
Evolving Beyond the Free Agent Fundraiser
My family and I (pictured above) have launched a nonprofit foundation to help advance multiple sclerosis research called the Rampy MS Research Foundation. Our vision? Find a cure for MS within our lifetime. You may recall how my family and I have been free-agent fundraisers for the multiple sclerosis community over the past six years. From all of our efforts combined, we've been a part of raising half a million dollars for MS.
Wanting to place a focus on MS research specifically, we've made our work official by achieving 501(c)3 status. Spearheaded by my dad, we have already created a partnership with the University of Arkansas's Medical Sciences (UAMS) Department of Neurology and Multiple Sclerosis. Together, we are hosting an MS Research Symposium on January 24 where we will be kicking off 2012's TRIFEST for MS happening this upcoming Labor Day in Bentonville, AR. Expect more updates on this as our Foundation continues to grow.
Read Our Family's Story  –  Follow Our Chief Encouragement Officer on Twitter
Introducing Professor Bornkessel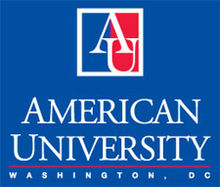 One of my aspirations is to always be learning. To grow, you challenge yourself by embarking on new adventures–such as teaching the first-ever "Health Promotion & Social Media" course at American University.
If you want to follow along, I'm having the students read the latest edition of Kotler and Lee's  book, Social Marketing: Influencing Behaviors for Good and The Dragonfly Effect by Stanford Professor Jennifer Aaker.  Students will also be partaking in a number of labs and projects to not only grow their knowledge but also learn by doing. Over the semester, I will work to share insights gained from this experience and questions raised on the role of social media in health promotion and behavior change. In other words, this blogger is back!
How are you spreading your wings in 2012?