Our Purpose is So Much Greater
My favorite word has always been hope. I find that in hope, there is belief, faith, excitement, and a sense of purpose. Over the years, hope and I have become good friends–she's been a shoulder to cry on, a friend to share life's greatest moments with and an ideal to hold onto. Thus, it was my surprise that while in Guatemala, I learned something else about my good friend hope.
Hope is not what we expect. It is a dream much bigger.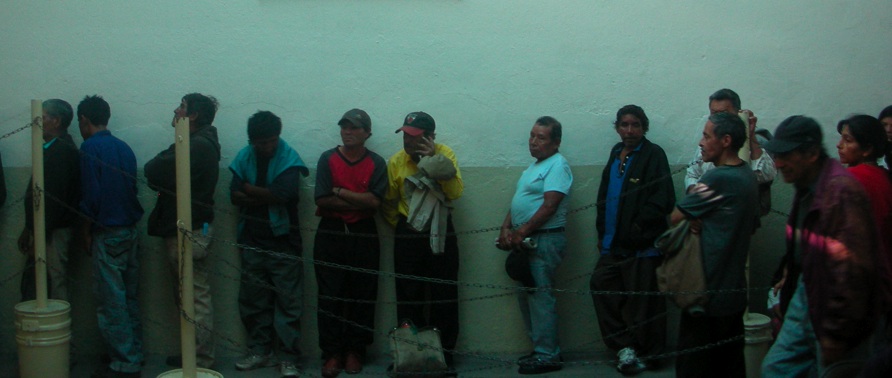 Along our journey, we met a number of people who know the greatness of hope. Meet:
Hugo and Susannah: Two missionaries living and working with the villages in Northern Guatemala. The villages they work with often have no running water, no electricity, and little opportunity. However, the are bringing light (hope) in the hearts of those they serve.
Pastor Saul: Runs the Church by the Dump in Guatemala City. The Dump is one of the largest landfills in Central America. Our team got to walk amongst the people who live and work, literally, in the dump. It was extreme poverty at its saddest. Residents (400 families) register for a permit to scavenge through the dump for one item (i.e. tire parts, blue plastic). As they go through the trash, the trash is moved so that more people can move into the dump and do the same work. Thus, many are left with aluminin, tarp and dirt as their "home." Kids run through the stream of sewage barefoot and make a playground from the rolling heaps of trash that surrounds them. Pastor Saul is working to bring hope to this area by building a community city to serve the people of the Dump.
Mother Tita: Tita founded a school in La Limonada, a slum of about 60,000 people, where five different gangs runs and owns the streets. Today, with her courageous teachers and volunteers, La Limonada now has two schools. The goal: To keep the kids off the streets and hopefully, away from gang life. Tita is literally a Mother Teresa–thus those she serves call her Mother Tita.
Kate, April and Kerry: Each of these women are teachers at Tita's schools in La Limonada. They all left their lives in America to tirelessly serve the La Limonada community. They are young. They are fearless, and they are hopeful.
Evelyn: In the trip to the mountains, Everlynn basically summed up how social marketing can be applied and used within the church. Before hearing about "social marketing," she described to me how she is working to identify benefits and barriers to holding certain values (i.e. honesty) and how she is developing a self-evaluation checklist and how she wants to plan for the short term as well as the long term in working to ignite sustainable change in her community. She is an amazing, talented and inspiring woman.
Peggy and Dwayne: The founders of the Amistad Foundation, they are the liaisons between the missionaries and the service organizations they help in Guatemala. They give with their hearts, minds and hands.
Janet: Is an American who came to Guatemala years ago to play volleyball–and has never left. Instead, she runs a soup kitchen in one of Guatemala City's most dangerous areas. In fact, the night our team was there to help her and serve the people, there was a shooting right outside the soup kitchen. The man shot had just finished his meal and had just left the center.
How many of us have expectations? We make plans and stress if they don't turn out right or question them when there's a bump in the road. Those expectations fog the path. If we let go of what we expect, then we can prepare for something much bigger and greater…in our work, at home and in our lives.
What would have happened if Tita, Janet, Hugo and others held onto their own personal expectations? What wouldn't have happened? This is what I learned in Guatemala—> Let go of your expectations. Something bigger is waiting…you just need hope by your side.
PS: More pictures coming soon!