Online and Mobile: The Potential of Personalized Health Information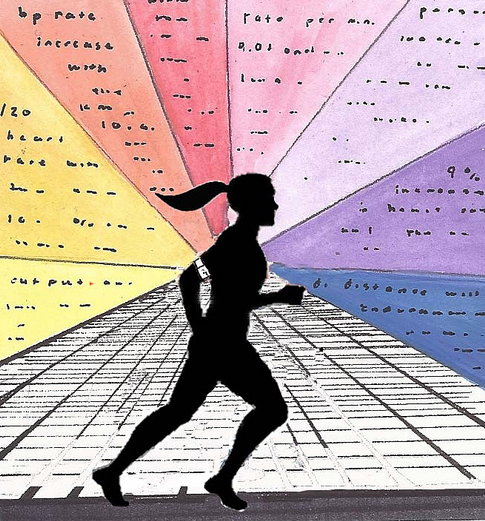 An average 24 year old will spend more time on Facebook than they will with their doctor in 20 years, according to Razorfish Health. Given this type of reality, how do you unlock the potential prowess of personalized health in online and mobile health strategies? That is the question.
Personalized Medicine vs. Personalized Health 
We are in an age of personalized medicine. Personalized medicine refers to therapies that can be tailored to an individuals own genetics and physiology. Some relate this to genomics as a way to bridge the gap between the Human Genome Project to individualized healthcare.  According to a report from the Kaufman Foundation, "personalized medicine" is a part of a broader field called personalized health.
Personalized health "includes predictive tests and technologies for individuals and for society, and science-based strategies to prevent or mitigate disease and poor health." We don't have to look too far to see personalized health at work, especially given the ongoing evolution in mobile technologies, digital strategies, online communities and health IT.
4 Additional Ps
In social marketing, we talk about 4 P's (Price, Product, Place and Promotion) and sometimes 8 P's (adding in Policy, Publics, Partnerships, and Purse Strings). Personalized health involves four Ps of its own as part of P4 Medicine:
Predictive Medicine denotes the creation of therapeutics that will prevent a disease that a person is assessed to have a high probability of developing.
Preventive Medicine refers to the development of a probabilistic health projection for a person based on his or her DNA and protein expression.
Personalized Medicine refers to treating an individual based on his or her unique human genetic variation, completing the predictive and preventive efforts above.
Participatory Medicine denotes patients' active, informed involvement in their medical choices and care, acting in partnership with their health provider.
How can we best apply these concepts when developing personalized health strategies–especially for the expanding number of digital and mobile formats?
Going Online and Mobile
The Pew Internet & American Life Project recently released a new presentation titled, "Mobile is the Needle; Social is the Thread" which highlights the change in how information is integrated into our daily lives as compared to the turn of the century. One of the sound bytes that pops out the most  is that "information is now portable, participatory and personal." Question for you: Would you describe your current online efforts, mobile initiatives or content in the same manner?
Potential privacy questions aside, how can we apply personalized health online and via mobile devices–in an effective manner? Effective is the key word. Example: 80% of American Internet users have looked for health information online while 10% of American adult cell phone users have signed up for a health app–yet 26% of mobile apps are used only once.
Perhaps the answer lies somewhere in what Darcy Sawartzki describes in her latest post for Social Marketing Quarterly: People like to make stuff–vs. make stuff happen. Perhaps we should take a step back from creating more apps, more Web pages, more online communities and ask: What are the small steps we need to take first? What are the motivations behind the little behaviors that can add up to big changes?
Moving Forward
Thankfully, learning how to make small steps towards big changes is the theme of B.J. Fogg's Mobile Health Conference this May. Fogg has been looking into the science and psychology behind habit making and how this leads to success in three areas: behavior change, collaborations, and experience design. B.J. Fogg is also known for saying: "Put hot triggers in the way of motivated people" when it comes to designing for success. This starts to make even more sense when you look at what mobile apps researchers at Johns Hopkins University have found to be effective:
Those that send reminders to keep patients, such as those with HIV or TB, on their drug regimens.
Those that send messages to help people change harmful behaviors such as smoking.
Those that use texts about specific goals and behaviors to aid in weight loss.
In their research, one participated said she preferred one app over another "because it was more personalized." If your not familiar with the personalized health movement yet, it might be time to get on board. As one source says: Whether it's  mobile or digital health–it's all personalized [health] to us."
*****
Additional Resources: