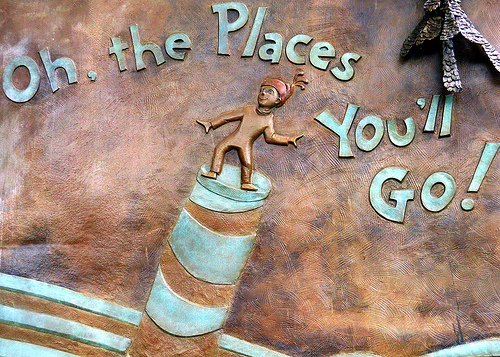 In case you haven't heard, 2010 is going to be big–HUGE. Full of wonder, discovery, ideas and action. If you are looking to stretch your horizons this year, I've recently updated the "Events" tab up above just for you.
This page offers a listing of 40+ interesting conferences, events, observances and programs to keep you up to date in the world of social marketing and related areas of social change, social innovation, non-profits, and tech. From events like the World Economic Forum, to conferences like the 20th Anniversary of the Social Marketing in Public Health Conference to observances like World Day of Social Justice and Twitter chats like #4change, #hcsm, #SocEntChat and more–it's shaping to be a powerful year.
The calendar will be continuously updated as the year goes on, so check back often as we have "Watch List" including the NIH mHealth Conference, Mobile Tech 4 Social Change and others. Oh the places we will go in 2010–may we enjoy the ride!
flickr photo credit: ForestForTrees