It's been awhile since the last Social Marketing Bulletin, but all the more reason to get on with the show. The Bulletin includes items that encompass social change, social marketing and social media: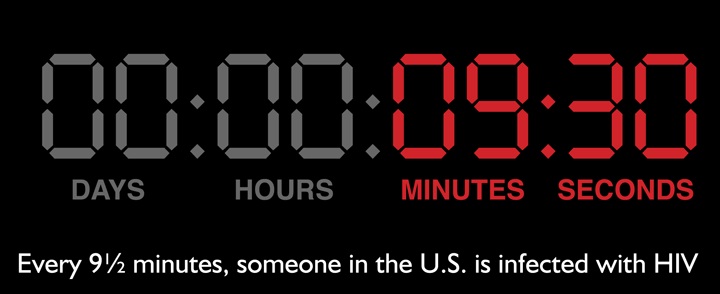 1. FEATURED: "I Know. I Took the Test." I chose this initiative because it encompasses social change, social marketing and social media, as well as public health, non-profits, and government 2.0. What is it? The cross-collorative effort to recognize National HIV Testing Day on June 27th from AIDS.gov, the CDC, the White House's Act Against AIDS campaign and other work by sister agencies including healthfinder.gov and womenshealth.gov. I'm excited to participate and observe this effort evolve as it is agencies walking the walk and reaching across agency lines to serve the people. (disclosure: I work with healthfinder.gov and am doing work to support this effort. However, I'd still feature it as I believe AIDS.gov is doing amazing work and blazing trails for fellow HHS agencies and public health!)
2.  SOCIAL CHANGE: Beth Kanter, Geoff Livingston and Shannon Whitley announced the launch of the "List of Change." The list is a compilation of social change blogs and currently is over 75+. If yours isn't added yet, feel free to join the rest of us changebloggers and help spread the word!
3.  PUBLIC HEALTH: Friend and colleague Andre Blackman recently posted an excellent interview/case study on how folks in Salt Lake City are utilizing social media for public health. Highlights include discussion on the YouTube video they created in-house with a flip camera, iMovie and a $0 budget, as well as their integrated approach.
4. GOVERNMENT 2.0: Related, I am part of the Program Committee for Tim O'Reilly's Gov't 2.0 Expo and Showcase in September. (This is a volunteer role.) At this event, anyone can submit a proposal to present. I am rallying anyone (especially public health agencies) at all levels of government to submit entries. I also know that the committee is looking forward to hearing from a more diverse collection of proposals from near and far, as well as more local and state agencies.
5.  GOVERNMENT 2.0: Sunlight Labs recently put together an in-depth evaluation and suggested re-design for the U.S. Supreme Court. Reading through the blog and studying the before-and-after designs, there are many take-aways in communicating online. Some themes I noticed were one: 1) Simplify. 2) Provide graphics and images to paint your story, and 3) Design, think and write from the consumer's perspective, not the organization's.
6.  SOCIAL MEDIA: A new Twitter study was announced from Pace University and Participatory Media Network. One conclusion from this study was that "Only 22% of 18-24 yr. olds are on Twitter." Interestingly, another Twitter study from the Harvard Business Review came out which found that the Top 10% of Twitter users produce 90% of Twitter activity. Makes ya go hmmm…Still not sure what Twitter is? Just out Mashable's Top 7 Twitter Tutorials on YouTube.

7.  EVENTS: Next week will be the "Games for Health" Conference on June 11 and 12 in Boston. I can't attend, but will be sure to be following along on Twitter as my latest blog crush is the blog healthGAMERS. Other events coming up this summer include the Social Marketing in Public Health Conference later in June and CDC Health Marketing Conference in August. For more events, check out SB's eventst page.
8. SOCIAL MARKETING: The number of "social marketeers" on Twitter continues to expand. Social marketing and behavior change folks and thought leaders I've identified include: @nedra (Nedra Weinreich), @chiefmaven (Craig Lefebvre), @sm1guru (Mike Newton-Ward), @stephendann (Stephen Dann), @ssuggs (Suzanne Suggs), @socMKT (Dr. Stephan Dahl), @socialmktgNW (McCann Erickson's Social Marketing Shop), @jimgrizzell (Jim Grizzel), @mikekujawski (Mike Kujawski), and @JimMintz (Jim Mintz). Great to have more people joining us here!
9.  SOCIAL MARKETING: Worldways, a social marketing agency based in Colordo, is revving up with its new blog We Take Sides. Don't you love that title? I think it's great positioning because it places them as a leader, who isn't scared about saying and doing what they believe in.
What did you catch this week in the world of social change, social marketing and social media that you think deserves a shout out?