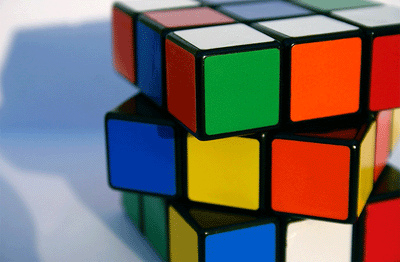 We all like solutions, right? We've heard them talked about, seen some of them unfulfilled or seen them not live up to their potential. But all the trials and errors mean that much more when a solution works. I invite you to read Barack Obama's remarks about the Social Innovation Fund from earlier today.  
The Social Innovation Fund is a proposed solution to identify the most promising, results-oriented non-profit programs and expand their reach throughout the country. The Fund has four main objectives, including:
Catalyzing partnerships between the government and nonprofits, businesses and philanthropists to make progres on the President's policy agenda
Indentifying and supporting the rigorous evaluation and scaling of innovative, promising ideas that are transforming communities like, for example, Harlem Children's Zone, Youth Villages, Nurse-Family Partnership, and Citizen Schools.
Support greater civic participation through new media tools
Promote national service.
In sum, Pres. Obama is looking for solutions, and he's looking across the walls and barriers of private, public, non-profit, individual and organizational groups:
"So all of this represents a new kind of partnership between government and the non-profit sector. [love that!] But I can tell you right now, that partnership isn't complete, and it won't be successful, without help from the private sector. [even better!] And that's why I'm glad that there are some deep pockets in the audience here — foundations, corporations, and individuals.  You need to be part of this effort, as well.  And that's my challenge to the private sector today. Our non-profits can provide the solutions." [and so can our social marketeers!]
******
Thought 1:  What are the evaluative benchmarks for "success" going to be? As, those who are familiar with the debate around libertarian paternalism, this will depend largely on how and WHO defines "success."
Thought 2:  My second thought and gut-wrenching ask was: Have the people involved in this heard of the solutions that social marketing can offer? In the remarks, Obama references individuals working for great changes, telling of their success. What if these success stories came from social marketeers? What if social marketing was applied to some of the very issues the Social Innovation Fund might examine? My mind is boggling with the possibilites–and solutions!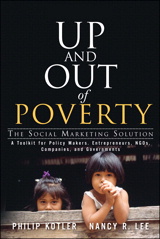 To Start:  In response to Thought #2, I would like to highlight that social marketing already is, and can be a solution. Yesterday, I finally received my copy of Philip Kotler and Nancy Lee's book, "Up and Out of Poverty." This book examines the issue of poverty and all past and current solutions being sought to solve this issue. Then, the authors offer up social marketing as a solution. I can't give much more than that because I am just about to crack it open myself. But, I have been waiting for this book. Imagine, a series of social marketing books that looks at real issues, BIG issues, and applies social marketing as a solution. Perhaps, there in lies the rub, some food for thought for the Social Innovation Fund committee. Perhaps, if we had an organization or an entity (hint, hint, join the 260+ others who've signed the pledge), then we could get some folks to chat.
I'd like to borrow some words from Pres. Obama himself to thank you for all the work you do in helping us clutivate and discover strong solutions:
"I want to thank all of you here today for everything you're doing to find new solutions to some of our oldest, toughest problems.  I know what you do is not easy."
flickr photo credit: Seano Beano