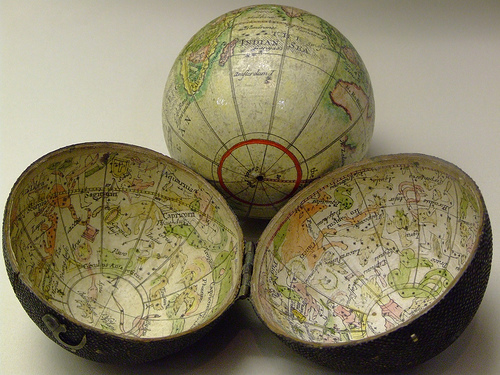 If you are a SB reader, then you are familiar with this topic: the creation of a social marketing association. If you're new, then I invite you to join the conversation as it continues to evolve.
No, this is no re-mix of Social Media Club, but it's a potentially Global Social Marketing Association, speaking in terms of behavior change.
I was prompted to write about this topic when I received an email from Craig Lefebvre on the Social Marketing listserv announcing a new petition–a call for global engagement. Though I had created a humble petition of my own on iPetition over a year ago, I am very excited to see this one having momentum, both online and offline.
The petition has just almost 100 signatures and anyone is welcome to support it. The great (and strategic) piece of this petition is that is was launched with the buy-in of the Social Marketing Quarterly's Editorial Review Board, which consists of many of the field's thought leaders. The petition states:
*********
We, the undersigned, agree that the moment has arrived for the development of a social marketing organization. We will support, in words and actions, the creation of a global social marketing organization by July 2010. To work towards this end, we share the following core principles:
Social marketing starts from the personal perspectives of the people with whom we work.
Social marketing is a well-established professional discipline with a strong academic and practical foundation.
Social marketing is a systematic approach to large-scale behavior and social change.
Social marketing is a "community of practice" that is open to all disciplines and types of practitioners and can be applied to a range of environmental, public health, and social issues.
The development of a professional social marketing organization should be a widely participatory and transparent process.
A social marketing organization should represent the views of practitioners, organizations, academics, researchers, donors, policy-makers and others who advocate for, practice, and support the use of social marketing applications to address social problems.
*********
Other steps to move forward have been outlined and consist of:
Create an Ad Hoc Guidance Group of no more than 20 members.
Establish a date for convening a "Congress" for the social marketing organization prior to the 2010 National Conference on Social Marketing in Public Health.
In next four months, the Guidance Group will oversee a process that solicits Delegate nominations from the social marketing community.
We suggest that work groups be created from this group of delegates to achieve certain objectives.
The outcomes of this Congress will then be presented for discussion and affirmation to a larger group of the social marketing community attending the social marketing conference in Clearwater Beach, FL in June 2010. Officers should be elected at this time and the organization formally announced to colleagues, stakeholders and professional communities.
*********
I've signed it. And so has the legendary marketer himself: Philip Kotler! Won't you join us? At the very least, I'm going to do my best to get to next June's 20th Anniversary of the Social Marketing in Public Health Conference, where it's hoped that the association will officially be launched. Go here to sign the petition directly.
flickr credit: Gataen Lee