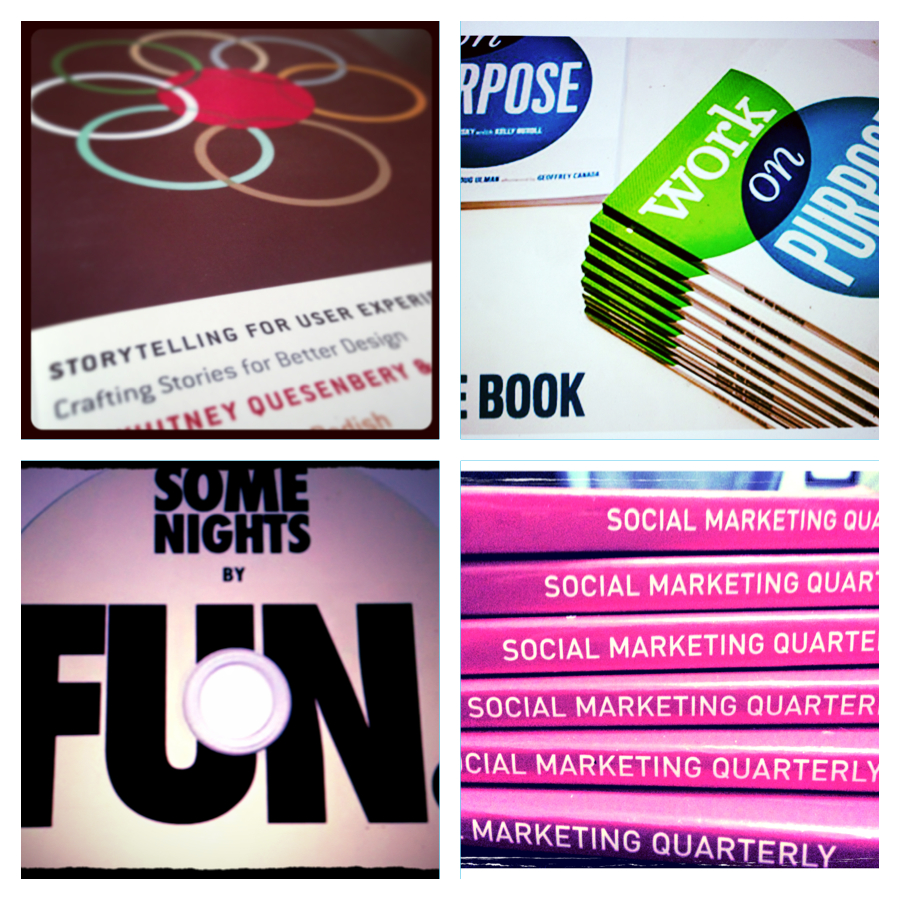 How are you imagineering social good?
As readers know, SocialButterfly is getting a refresh in January with a renewed mission to help bring out the SocialButterfly in you. Post a comment below sharing how you plan to mix passion + purpose for good in 2013. One lucky commenter will win Echoing Green's book, Work on Purpose, for themselves and a $50 Razoo gift card to support a fellow SocialButterfly's good work.
Live. Learn. Fly.
Whether you're looking for a last minute Christmas gift or something to kick-off the New Year, these gifts can help inspire: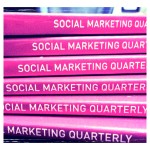 1. Knowledge to Help You Thrive
The Social Marketing Quarterly has been a staple social marketing resource as one of the only peer-reviewed published journals focused exclusively on the field of social marketing. With an individual subscription ($59), you receive a year's worth of the printed journal and 24/7 online access.
You are more likely to achieve goals if you write them down. Speaking from experience, taking time for self reflection is vital. Echoing Green's book, Work on Purpose, guides you through the "how" of combining passion with purpose by providing prompts for you to answer and success stories to reference.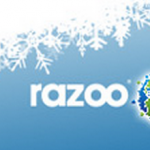 3. Inspiration Role Modelled by Others*
Self described as a movement, Razoo helps individuals and nonprofits spur generosity. Already, Razoo has raised over $130 million for over 12,000 nonprofits through their Web, mobile and social fundraising tools combined with their community giving days and social good campaigns. Find projects to support and you'll be inspired from the work others are doing and achieving, together. You can also gift the gift of giving.
One of the best books I've come across that combines social marketing concepts on changing behavior with innovative social media strategies is Stanford University's Jennifer Aaker and Aaron Smith's book, Dragonfly Effect. It is required reading for my American University students who find it an enjoyable read that energizes their thinking around how we can use our full toolbox to inspire change.
We all tell stories. Increasingly, we use a variety of media formats and communication channels to design, craft and share these stories. Admittedly, I haven't yet read this book yet but it's on the top of my list for 2013: Storytelling for User Experience. This books screams amo and gusto for the savvy SocialButterfly. According to the book's website, "[the book] looks across the full spectrum of user experience design to discover when and how to use stories". #yesplease
While championing social good, it's important to have fun. Fun.'s album is Grammy-nominated and will help keep you light on your toes and quick on your feet. You might even start dancing.
The Happy Movie is an award-winning documentary that dives into positive psychology debunking happiness myths and giving insight into how our most valued emotion. I watched this with my husband, and it's a great break from your normal routine and brings up questions you may not have visited in awhile. Questions that encourage you to explore what makes you truly happy, on deciphering needs from wants and how to help others be happy.
*To be transparent, I consulted to Razoo from 2011 to January 2012 as a contributing writer to their Inspiring Generosity blog. Razoo also donated this gift card in exchange for this link and gave me a $50 gift card as well. All other items are provided by yours truly.
Hold Strong
When you read about events like that in Newtown, MA, it's easy to loose faith and get discouraged. Don't let the voice of doubt win. In those darkest of moments, know you matter. Know we are stronger when we pull together and work to understand our neighbors. Know you have a purpose and a light. Choose to let it shine.
We need you.