Four Phases of Online Social Change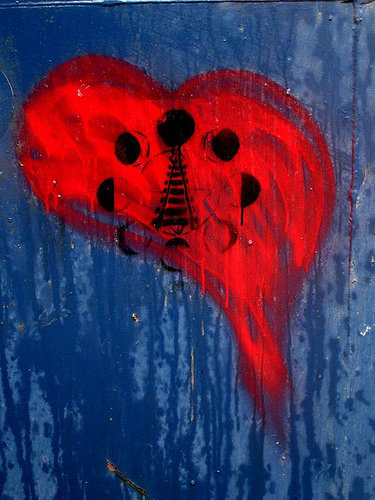 You may agree or disagree with me on this, so I encourage your thoughts as I'm transcribing some of my own observations into the online social change field. These observations boil down to four "phases" of online social change that I think reflect our maturity into using social media tools to meet our organization's aims:
Awareness Building
Fundraising
Contests and Competitions for Change
Advocacy
In the beginning, I feel many tools were leveraged as awareness-building mechanisms. From the initial launch of Causes to recruiting fans, followers and friends, many tools were initially set out to further awareness-building of an organization.
Then, I felt like the tools and our use of them matured as we discovered ways to leverage the tools into dollars–from Twestival to Tweetsgiving to Goodsearch. Even Causes adapted and identified birthdays as a way to increase micro-donations. You could say that online fundraising in and of itself has seen a phased formation and continues to evolve. See Beth's Kanter's recent post: 5 Social Media Fundraising Trends for 2009.
Then, enter the behemoths–contests and competitions like "America's Giving Challenge," hosted by the Case Foundation entered in the next rendition. You could say this ties into a more advanced type of fundraising, but I felt like it deserved to be on its own. As, I don't yet think this area has been "tapped out" and neither do organizations according to Andre Blackman who interviewed the Robert Wood Johnson Foundation who uses contests and competitions to further public health innovation.
However, where I feel we are still in our infancy is with online advocacy for social change. It's starting to creep up–just look at LiveEarth's 2009 campaign "Love, the Climate" where people were encouraged to write love letters to office holders who worked to prevent climate change or the "Be a Voice for Darfur" movement which utilized activist and blogger toolkits to further realize the campaign's objectives. Even act.ly provided a way for people to create and spread petitions with a call to action via Twitter.
Like I said, I think advocacy is where we have the most potential to further expand. I could be biased based on my government and citizen engagement day-job type of work–but I think there's more ways we can get involved, as citizens, in decision making and peace keeping in our local, state and Federal governments–even internationally. What about you? Where do you think we have the most room to grow and what do you predict as being phase 5? Perhaps, partnerships and collaborations might be a phase five as we see how online and social media open up new doors of opportunity across organization firewalls. Or, another phase 5 might be storytelling–as more of these functions become interwoven and organizations get better at telling their story.
What do you think?
flickr credit: flatfield