Do You Follow Your Head or Your Heart?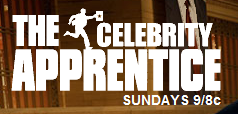 I believe you can learn something from just about anything–including The Celebrity Apprentice (stay with me). I haven't watched the show all season–but tuned into the finale by chance. On the finale, an interesting debate arose: In making decisions, including business decisions, do you follow your head or your heart? Here's the gist:
THE FINALISTS: The finale came down to two people: Holly Robinson Pete and Bret Michaels. Holly–the top-notch, professional project manager who knows the foundation lingo and raised the most money ever for a charity on the show. And Bret Michaels–the rocker with a heart whose creativity has been a driving force, leading to strong results.
THE CAUSES: Bret's cause is the American Diabetes Association as he himself was diagnosed with Type 1 diabetes when he was six years old. While on The Apprentice, Michaels also learned that his 6-year-old daughter is borderline diabetic as well. Holly's cause is the HollyRod Foundation–originally inspired by watching her father struggle with Parkinson's disease, Holly and her husband created the foundation to support families who might not have the means to support a loved one with a serious medical condition. When Holly's oldest son was diagnosed with autism–the Foundation turned its focus to autism.
THE DIFFERENCE? Storytelling. I can't believe I'm going to say this, but I think Joan Rivers said it best when she said something along these lines: "If it were as it should be, it would be Holly hands down. But Bret has my vote–the emotion he's brought to it–you got to go with him." In sum: Bret shared his story and went behind telling us his story. He drew us in with his raw personality–sharing the effects of diabetes, living his passion and opening his heart. In the end, the crowd and Trump himself, wanted to be a part of that story–they wanted Bret's story and his mission to be triumphant.
THE WINNER: Bret Michaels.
Holly's story was personal–but she was more professional. At one point, she said, "I know how to impress executives." That might be true, but at the end of the day, you're selling yourself, your story and your mission. Holly impressed us from a professional perspective–she did everything right. But, Bret made it personal. Thus, the big question, do you follow your head or your heart? The case of The Celebrity Apprentice just goes to show–that there are times when the heart wins out, despite all the logic, Excel modules, planning and preparation.
So your challenge–Are you speaking to the head or to the heart? To executives–or to the people? Know your story and share it–real, raw and right to the core.

PS: Join us @read4change and our special guest Stacey Monk of Epic Change as we talk about how storytelling and its role in creating change.