There's been plenty of debate on the true value in crowdsourcing.
Just the other week many questioned American Idol's crowdsourcing technique of asking audience members to text their vote for their favorites when Pia Toscano was voted off. Crowdsourcing was also in question with President Obama's "Open for Questions" initiative when questions on the nation's drug reform were at the top of the public agenda. In fact, the number one issue–not once, but twice–was the legalization of marijuana. And again, when Change.org held its crowdsourcing contest "Ideas for Change," the legalization of marijuana also floated to the number one spot.
Before you say crowdsourcing is so 2008, give me a second. This may be an oversimplification–but I can't get the thought out of my head. I understand the benefits of crowdsourcing–but there's also a time and purpose to applying a crowdsourcing approach.
Here's the leap: Is voting a form of crowdsourcing?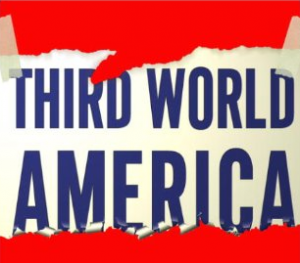 Having recently joined the army of weekday commuters, I just finished listening to Arianna Huffington's Third World America on audiobook. (Note: Bush's Decision Points is next on my "to read" list as I want to study differing viewpoints and perspectives.) Despite Huffington's obvious leanings and strong (and sometimes distracting) language, she does make some interesting arguments. One of which is her look at education and its role on our economic and political structures, specifically, the American public's access to quality information.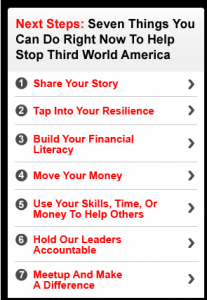 Have you read Third World America? What were your thoughts and reflections upon reading it? And, is voting a form of crowdsourcing? One of the messages I appreciated most from Huffington's book was her call for increased civic engagement from citizens ourselves as she did balance her argument asking for both policy changes as well as increased individual accountability.
Though I would have liked to hear more about the solutions she proposes to the problems she outlines, she does encourage people to visit: http://www.huffingtonpost.com/news/third-world-america, as a hub for getting involved and taking action (a smart move on her end I must say).
Additional Resources:
"Seek knowledge. Ask questions."