Call for Submissions: Health Care Social Media Review #14
How can we use social media to better address health and digital literacy?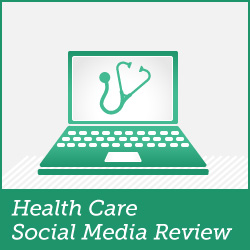 On Wednesday, Oct. 17, SocialButterfly will host the HealthCare Social Media Review—the peer reviewed blog carnival for everyone interested in health care social media. Given almost 90% of adults struggle with finding and using everyday health information–and since October is Health Literacy Month, this edition will focus on how we can better address health and digital literacy using social media tools.
Posts sharing insights on the role of health literacy in digital technology are encouraged. Posts that highlight current work in progress or discuss health and/or digital literacy in general are also welcomed.
As added inspiration, check out the Health Literacy Hackathon occurring October 13-14. Participants will be given one day to design a technology-driven tool to improve how people understand and use health information. Note: RTI International, my employer, is a proud sponsor of this event.
To submit your post:
Email a link to your post or posts (no more than two submissions per author) by 5pm (ET) on Oct. 16.
Format your submission email as follows:
Email Subject Line: HealthCare SocialMedia Review
Blog Title:
Blog URL:
Post Headline:
Permanent link to post:
Your Name: Name, Username, Nickname, or Pseudonym
Description or brief excerpt:
Learn more about the HCSM Review by visiting HealthWorks Collective or follow @healthworkscollectiv on Twitter. I look forward to your posts!