Building a Web Site: Easy as 1, 2 OR 3?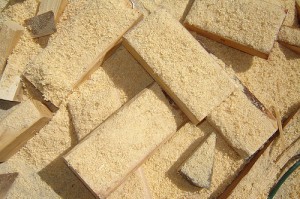 Today, I heard that fundamentally there are three main purposes of a Web site: 1) informational, 2) transactional and 3) community-based. An Informational Web site is one that is primarily a resource. A transactional Web site has a desired action, which is usually associated with e-commerce. And lastly, a community-based Web site is one that is designed to encourage people to interact, network and share.
I'm not one to put things into boxes and draw hard boundaries, but at first I liked this concept. It's simple. It's easy. But, after pondering for a second, I got to thinking: is it relevant? We all know the Web is an evolving beast, which is why I think today's best Web sites pull the best components from each of these three "types"  to creates a stronger vehicle.
Don't get me wrong, this doesn't mean that Web sites don't need to focus. In the world of the Web, I'm seeing the concept of "focusing" becoming increasingly important. For example, these Web sites have focus:
Wikipedia–Informational
Amazon–Transactional
Facebook–Community
But Wikipedia is also a community of editors working together to create a service. Facebook has its own marketplace where transactions are worked out and don't forget Facebook advertising or monetary exchange through Facebook applications such as Causes. Amazon–though primarily transactional–encourages us to give reviews, rate its products, create gift lists and in essence, build community around the purchases we make. Marinate on that thought for a second and then take this statement into consideration: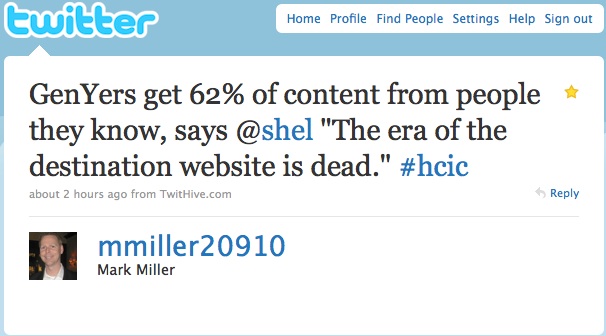 Considering current evolutions of the Web and comments such as Shel's, I'm thinking the text books may need some updating. Web sites still need to focus, but at the same time, they need to add value to the end-consumer, provide products or services or action steps, while also building community. Just take a look around–the sites that we are all using everyday are Web sites that can serve multiple functions. So, get creative. Just because you have a ton of content you have to share, there are ways to not only "inform" people of the content, but also ways to generate actions, make the content interactive and build community. Thus, I answer "all of the above."
What do you think? What's your take? Is building a Web site easy as 1, 2, or 3?
flickr credit: Andreanna