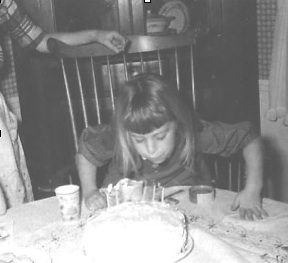 We all have influence and impact. Today's post is to recognize the influence of one person, Beth Kanter, and to realize the impact we can all have when we act together. Beth Kanter, if you don't know, is a top changeblogger working to help nonprofits do good.  But, I won't provide a bio, her actions speak for themselves.
Actions such as making a birthday wish. Of course, this was no ordinary wish. For Beth's 53rd birthday, she wished for people to donate to the Sharing Foundation on her behalf. The Sharing Foundation helps Cambodian youngsters go to school and holds a special place in Beth's heart.
So I did. And so did many others. And so can you. You see, this blog post is one of many that is part of Beth's Surprise Birthday bash. We want to thank Beth for all of her leadership, her generosity and belief in doing good, and this is the non-profit and social change community's way of saying THANK YOU.
If Beth's had an impact on you, join us and let her know by blogging or leaving a comment below. To donate and help make Beth's birthday wish come true, here's the link.
Want to follow Beth's lead and use your birthday for good? Get to know the Causes application on Facebook.