Alexandra Bornkessel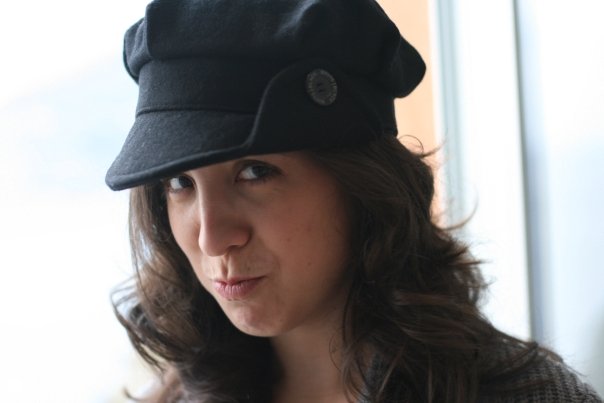 "I believe in the heart of a person and the power of the people."

Hope is not what you expect–it is a dream much bigger. In changing our communities and the world around us, we have expectations, desires, wants and even desperate needs. But what we do on our own and together, to influence and create change for good is a much bigger dream involving many. I've found social marketing provides a framework that can help make these dreams a tangible reality.
About Alex

Strategist + Professor + Advocate

I use to always want to write for a bi-lingual paper. So, I did. I wrote for a bi-lingual, bi-monthly (Spanish and English) paper and covered the growing Latino community in Mid-Missouri. Seeing the community strive and work to advance a better quality of life and the huge barriers before them, I realized I wanted to be a part of changing the tide. Wanting to influence change for the better, I switched to strategic communications and discovered the under practiced, under developed, niche industry of social marketing and immediately knew I found my calling.
Now, I have years of experience on both sides of the fence–client and agency, grassroots, local, state and national initiatives and continue to grow. I work at RTI International on the science behind social change where I combine my knowledge in social marketing with my skills in social and mobile technologies to help government agencies, non-profits and foundations impact our world for the better. I have spoken on these topics at Georgetown, Yale and Emory Universities and currently teach Health Promotion and Social Media at American University. You can get more of the "formal resume" on LinkedIn. Feel free to contact me at abornkessel [at] fly4change.com.
Specialties:

Strategic Planning
Social Marketing + Design
Strategic Communications + Marketing
Campaign Strategy + Development
Online Advocacy + Content Strategy
Social Media Strategy + Measurement
Feature Writing + Interviewing
Qualitative + Quantitative Research
Event Planning + Social Fundraising
Project Management + Public Speaking
Education
M.A. Strategic Communications, Social Marketing, University of Missouri's School of Journalism
B.J. Strategic Communications, Business Minor, University of Missouri's School of Journalism
Cross-Cultural Journalism, Tecnologico de Monterrey, Mexico, Guadalajara Campus
Speaking Topics:

The Power and Potential of Social Marketing
Designing Community Change
Where Digital and Health Literacy Meet–Addressing The Double Divide
Why Online Advocacy Matters in Public Health
Drawing Lines: Social Marketing vs. Social Media Marketing
Applying a Social Marketing Approach
HOW TO: Combine Passion with Purpose
Free Agent Fundraising: A True Story
Starting a Movement and Creating Change
Presentations

August 9, 2012, The Inspiration Shop: People, Passion + Purpose, CDC's National Health Communication, Marketing and Media Conference, Atlanta, GA
May 16, 2012, The Social Media Shift: From Campaign to Cause, Metropolitan Washington Public Health Association's Annual Meeting, Washington D.C.
September 28 2011, How to Build an Online Community: A Recipe for Success, U.S. Department of Health and Human Service's Center for New Media, Washington D.C.
October 4-6, 2010, The Institute, Emory University, Atlanta, GA
December 8-9, 2009, Being Empowered: Faces and Places You Need to Know in Government 2.0, Advanced Learning Institute's "Social Media & Government" Conference, Arlington, VA
May 19, 2009, Engaging Diverse Youth through Interactive Marketing and Media, Georgetown University, Washington D.C.
March 24, 2009, Fusing Traditional and Social Media: 3 Case Studies from the National Institute on Drug Abuse
March 3, 2009, Fusing Social Marketing and Social Media Marketing, Yale University
February 11, 2009, Social Media Club: Engaging the Health World through Social Media, Washington D.C.
October 13, 2008, On Women and Blogging, BlogHer Reach Out Tour, Washington D.C.
September 29-30, 2008, The Purpose Driven Campaign, World Social Marketing Conference, Brighton, England
September 6, 2008, How to Write for the Web, American Independent Writer's Workshop, Fairfax, VA
April 4, 2008, Using Marketing for Change, Be the Next Wave Take Action Summit, Washington D.C.
Kudos
Monica Evans Names SB as her #BrazebBlog Crush
Beth Kanter names SocialButterfly as one of the Top 10 Nonprofit Technology (NPTech) and Social Media for Social Change Blogs
Amy Sample Ward's Reflections on SocialButterfly and Blog Action Day
ReadWriteWeb Government 2.0 Guest Columnist
Meet a SocialButterfly Who is Passionate About Non-Profit Causes, BlogHer Interview by Beth Kanter
Syndicated Blogger at BrazenCareerist.com
Marketing 4 Good Interview, Jonny's Par-tay by Jonny Goldstein and Scott Stead
Featured blog on Alltop's Top Social Media Blogs
Featured blog on Alltop's Top Nonprofit Blogs
Included in the Friday Traffic Reports' list of Top 142 Social Media Marketing Blog
Contact
People I'd Recommend
Derek Hidey (aka Alex Taldren) for his technical Web support.
Thanks
My God who celebrates change for His people.
My mom for all her encouragement and inspiration–she is the original socialbutterfly.
My husband for all his support, love and understanding.