Are You Keeping the Main Thing, the Main Thing?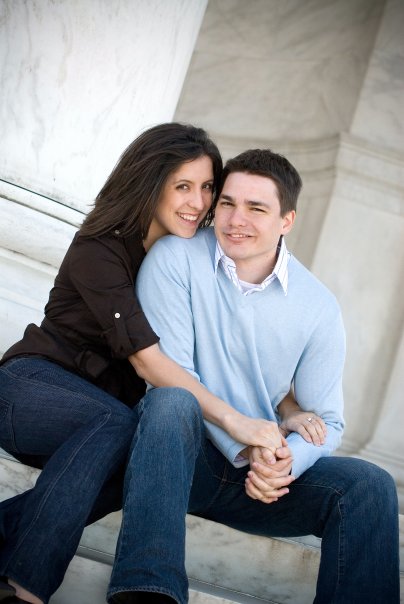 I don't know about you, but this is a question that I make myself answer everyday. Of course, that means that you need to know your main thing. Preparing for marriage over the past year, I've found that my main thing has changed. And for me, that's a good thing because it represents the type of person I want to be, it keeps me more focused, and in in the end, makes me better at everything else.
During one of those moments–you know, the times where you feel like everything is coming at you from all directions and you're just not sure how you're going to make it all work–I reached out to my friend Qui, who simply said: "Keep the main thing, the main thing." Seven simple words that got my head to the ground working, only this time, I was healthier, happier and more productive.
Thus, I want to recognize some colleagues that I know have worked hard this past year to keep the main, the main thing.
Main Thing Keepers
Andre Blackman: When I first met Andre, he was living in DC as a newlywed working to balance life, marriage, work and his pursuits in public health. I'll never forget the look on his face when I told him I was engaged, and he said: Just you wait, things will change. (How right you were friend, and I'm a better woman for it!) Fast forward to today, he's living closer to family, moving the public health field forward and leading the charge in his role at RTI. Nice job Andre!
Geoff Livingston: I greatly respect Geoff's approach to work and life. For one, I like how he integrates his love for social change pursuits into his work–nice balancing. Further, if you read his blog or follow him on Twitter, you often hear him give props to his wife. In fact, this past year, Geoff sold his company and joined the CRT/Tanaka crew. In his blog post announcing the big move, Geoff acknowledged his appreciation and renewed relationship with his wife! Even better–His first descriptor in his Twitter bio for the longest time was "husband." To me, for someone who is so accomplished in our field, to wake up everyday and say he is a husband first, that deserves mad respect.
Rosetta Thurman: Admittedly, I don't know Rosetta as well as the other two. But just read her latest post on her own personal revelations when it comes to life, love and the lure of the "career.' Rosetta, I feel you. I use to deny kids and used to think I was destined to be single–and in fact, I was quite comfortable with that. Now, I'm in love and getting married in a couple months. Thus, I encourage you girl.
Bonus: Seth Godin. I don't know him personally, but I feel it's very easy for us in the social media field to get thrown off-course. In this video, Seth shares these sentiments and challenges us with the question: "Where are the real relationships?…Networking is so important when it's real, and it's always a useless distraction when it's fake."
Your turn. Who do you know that is keeping the main thing, the main thing? And better yet, how are they doing it?