Friend and colleague Jeffrey Levy, in conversation the other day, said he went back to the beginning….of his days on Twitter that is, to see who he first started following. So, I did the same. It caused me to reflect on my own Twitter activity. Therefore, without further ado, my first Twitter 10: (take-aways listed afterwards)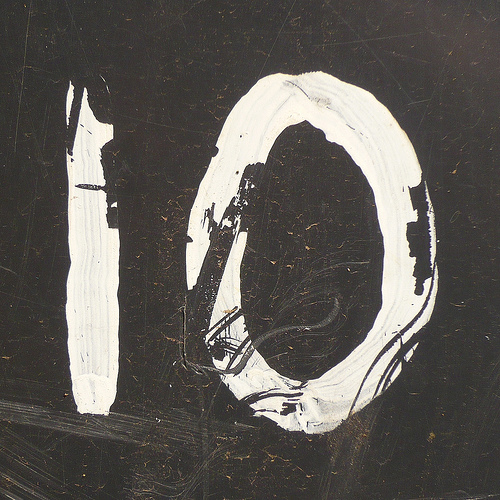 1.    @misslacey123: Lacey is the one who got me on Twitter. We are both Mizzou J-School alums who have re-located to the great DC. She mentioned it one day as her and her colleagues at PBS were starting to explore it. At first, I was a little skeptical. But obviously, Twitter's functionality grew on me!
2.    @bbravo: I've been a long-time fan of Britt's Have Fun * Do Good blog and last fall joined in with her on the Changebloggers movement. So, I wasn't too surprised to see that I started following Britt on Twitter from the get-go.
3.    @NetSquared: NetSquared is a great resource for all socially-inclined organizations as they are "remixing the Web for social change through social tools."
4.    @osocio: This blog was the very first blog that I became a fan of and would read just about every day. Mark and his team do an excellent, excellent job at showcasing social advertising from around the world. Upon discovery of this blog, I talked about it all the time, showed it to my graduate classes, recruited others to check it out. And, this is back when Osocio went by Houtlust!
5.    @TechSoup: TechSoup is a leader when it comes to non-profits and Technology. They and its members are a wealth of resources. When I first joined Twitter, I wanted to connect with the non-profit community. Since then, its expanded into the social change community, which also umbrellas the non-profit community.
6.    @mikekujawski: I saw very early on that Mike was leading the way for social marketing amongst public sector organizations up in Canada and immediately admired his work and became inspired. This is because I could relate. He is a member of the "new wave" of social marketeers who are willing to go the distance for social good. Mike is one of the first, out of many, that I would continue to identify, encourage and admire.
7.    @elliotthoffman–Elliot is an acquaintance from way back in high school. We were both in one of my good friends weddings and we both happen to enjoy technology. Reminded me of take-away #4, to follow-up and reconnect with those you haven't checked in with lately.
8.    @_FakeSteveJobs–Not quite sure what made me start following FakeSteveJobs, maybe I was hoping, along with others, that maybe, just maybe, it really was the RealSteveJobs. Having been outed and no updates since August 2007, I have now "unfollowed" this account.
9.    @cnnbrk–One of my best friends I made in grad school was a CNN fanatic. She knew any breaking story before the rest of us and in the midst of class would update us with important information. Then, she showed me her secret: CNN email alerts. Becoming quite the fan-atic myself, I found them on Twitter. Given its friendly banter with @aplusk earlier this year, @cnnbrk is continues to stay relevant.
10.  @penguinasana–Megan is the online community manager for TechSoup, so it was a natural decision to follow her given my interest in NetSquared and TechSoup. Admitedly though, I haven't engaged in as much conversation as I'd like. So, Megan, if you're listening, I look forward to connecting with you and the TechSoup team more. =)
*********
This exercise provided me with 4 key take-aways:
1.  Remind yourself. Make sure you go through who you are following and who is following you to remind  you of your friends, potential friends and fellow people who you might have things in common with. Notice I did not say, "Remind yourself of your audience." Your followers should not be your audience, but more of an active hive that you leave and return to with information, resources, questions, and more.
2.  Double check your stream for active participants. Since some people sign up for Twitter and then never use it or use it just to "push out" information, your list might need a slight refresh.
3.  Evaluate your own use of Twitter. When you first started, you might have been more in an "experimental" phase or started for a different reason than why you currently use Twitter. Looking back at your intial follows/followers can provide some good reflective insight for thought.
4.  Follow-up with people and connect in conversation. At one point you connected. It could be a former colleague, friend or co-worker. If you haven't chatted it up in a while, get those DM's and @ replies to work. You never know what new projects they may be working on, new interests you may have in common or opportunities for collaboration that might develop. Plus, life is too short and time is too precious, especially in the social media space.
*********
What about you? Who were your first First Twitter 10? Did they surprise you? And better yet–do we happen to have any of the same ten in common?
flickr credit: holeymoon