5 Ways to Prep for the CDC Conference
*This post was originally published on the blog of iQ Solutions, a health communications and health IT company. Disclosure, iQ Solutions is also the place of SB's current employment.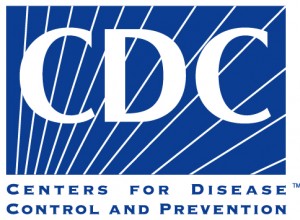 Buzz has been building for a while now as delegates, organizers and presenters make their final preparations for next week's National Conference on Health Communication, Marketing and Media. Hosted by the CDC's National Center for Health Marketing and the Office in Enterprise Communications, the conference is packed with discussion about health marketing, health disparities, new frontiers in technology, and collaboration.
iQ Solutions' own VP of Health Communications, Jennifer Isenberg Blacker, will also be presenting on behalf of the National Institute on Drug Abuse about the use of new technologies to engage youth. Senior VP of Communications and Social Marketing, Kim Callinan, and myself will also be there to cheer her on and gain insights from other presenters, as well as share in community with other health evangelists.
As the iQ team preps for our journey down to Atlanta, I've identified five ways to prepare for this year's CDC Conference:
1. Network. Nedra Weinreich has set up a community on NING, a social network that lets you create your own social community. Already boasting 60+ members, this public platform enables us to network before, during, and after the conference, and is how I learned that the CDC program book was available for download.
2. Follow the conversation. Whether you are signed up for Twitter or not, you can still follow the conversations that are happening there. Using the tool Twitter Search, type in the hashtag "#NCHCMM09" to see what people are saying about the conference. I will also be live-tweeting certain presentations and added insights through IQ Solutions' new Twitter handle, @iQSolutions.
3. Create your own conference dashboard. If you want to be a real superstar like Chris Brogan or Christopher Penn, you can even create your own conference dashboard using iGoogle, Netvibes, or PageFlakes. The dashboard, Brogan explains, is a one-stop online location "to see the elements you might want to know about at a conference…and you can get a fast scan of a lot of data that might prove useful during the event." Example information may include adding some Twitter search strings to your dashboard, integrating a local map, local clock, local weather information, and much more. See an example below.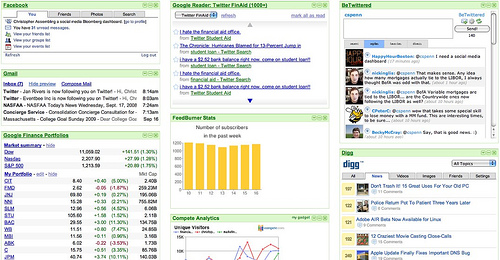 4. Meet-Up and Tweet-Up. They say at conferences that some of the best insights and conversations are those you have with colleagues in the hallways or over a great meal. Don't miss out on these nuggets of opportunity for sharing. Already, CDC's Justin Williams has organized a Tweet-up for Wednesday, August 12th from 7:30-10:30pm at STATS. This is one more opportunity to gather and meet with colleagues. Already attending are Craig Lefebvre, Andre Blackman, Susannah Fox and myself. Join us.
5. Study. It's always good to know what you're getting yourself into. Thus, I recommend checking out the conference's Web site, seeing who's who, as well as downloading and reading through the program book. Studying may be overkill, but as I mentioned earlier, this conference is packed with powerful presentations-so much so, that if you're like me, you're going to have to prioritize what you can attend. It's not possible to see every single presenter, even though you'll want to! (This is another good reason Tip #2 and Tip #3 come in handy-you can catch what you may be missing during concurrent presentations.)
Your Turn: What other tips might you offer to prep for this year's conference?